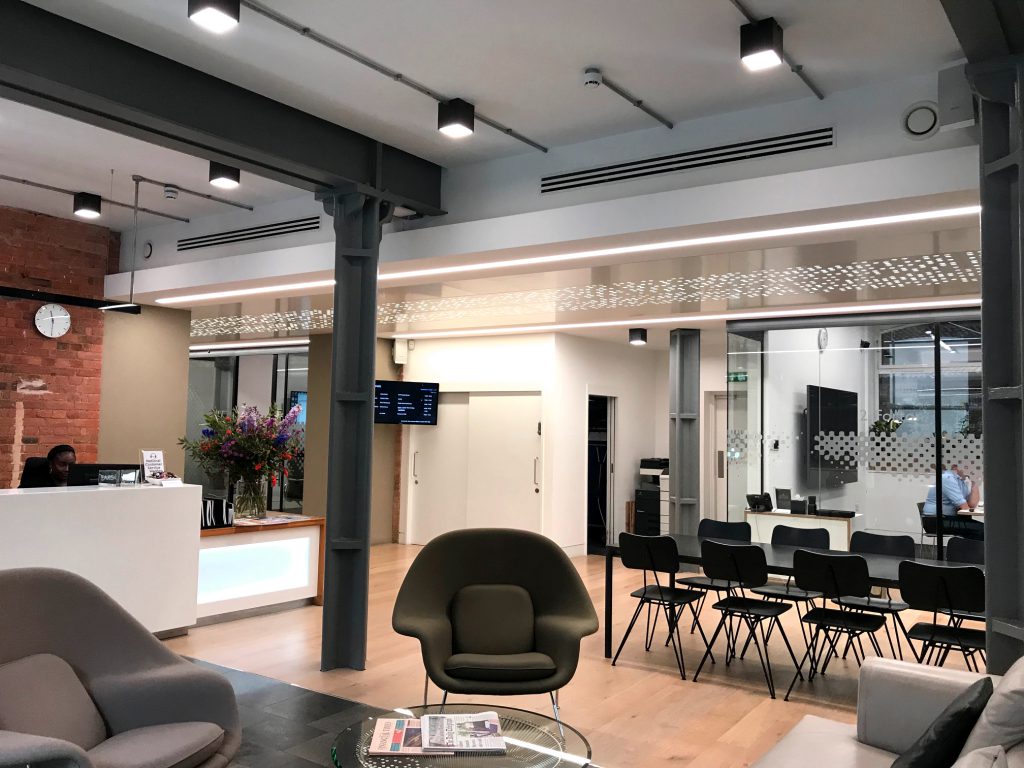 From small offices to large skyscrapers
Whether your project is big or small, we have climate control solutions to suit your buildings requirements.  Find the right fit by selecting your building size or need below.
Smaller, quieter units ideal for small spaces with separate controls on each unit.
Our VRF Heat Pump or Heat Recovery solutions can satisfy all your climate needs whilst also focusing on efficiency.
Chillers and Air side equipment are often the perfect solutions for controlling large office climates.
Biddle Air Curtains improve climate stability by reducing heat loss and therefore increase overall efficiency.
Virtually silent cassette units will not disturb the office concentration.
Bring in fresh and healthy air with an air handling unit, suitable for medium-large sized offices.
Server Rooms & Data Centres
Reliable and efficient cooling systems which keep your IT equipment running smoothly.
Smart controls & BMS systems
Manage your climate from anywhere at any time. Set timer programmes, optimise efficiency and integrate third party equipment.